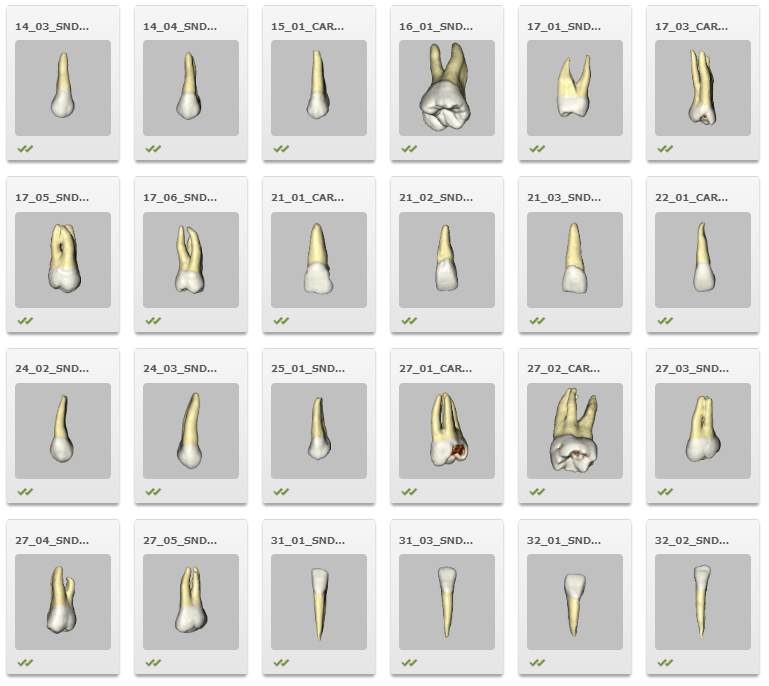 New software release 4.10 now available!
Simodont software version 4.10 has been released. Some of the new key features that are now available are:
An all-new Dental Anatomy module
new 3D tooth models
the Nissin PRO-500 and PDI-2001 series
Please contact Nissin for further details.
An all-new Dental Anatomy module.
Nissin PRO-500 series (full upper- and lower jaw included in model database.
Nissin PDI-2001 (primary dentition, full upper and lower jaw).
Improved force feedback simulation for (especially) crown preparations with better predictability and enabling smoother surface creation.
More intuitive model positioning and limiting when editing/creating exercises.
"Taking away limits in dental education."
"Promethean Dental Systems has devised an entire curriculum centered around the inclusion of the Simodont Dental Trainer. We believe that the Simodont Dental Trainer represents a major paradigm shift in dental education. The ability to provide the student with...
read more
Request a demo
Interested in Simodont? We would love to show you more! So please contact us and together we'll find out what works best for you.